Looking to perfect your plunge? Well hello, you've come to the right place.
Now the cafetiere has gotten itself a bit of a bad rep over the years but we've got it's back. For one is mega easy to use, we all have one and you can make a cup for all your mates in one go (if you have a big enough one that is).
The downside is...the sludge. Yep, we all know it, we've all tasted/gagged on it but fear not - there is a way of brewing which keeps that silty creep at bay and also makes sure you make an real tasty brew that your tastebuds can't refuse.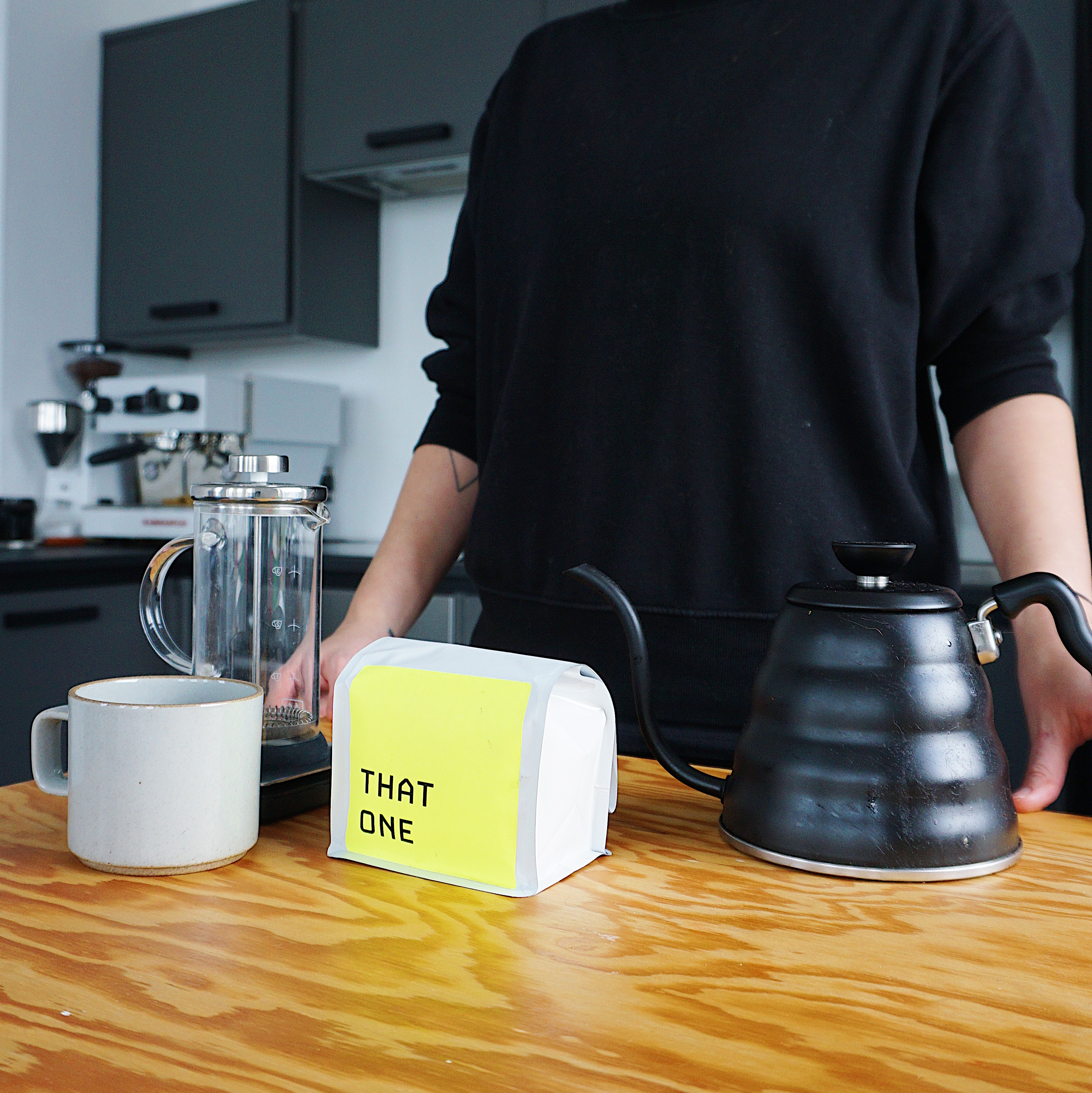 STEP ONE:
Gather the goods, we'd recommend the following but if this all a bit much right now, don't worry just do what you can and we're sure it'll be great:
1. Filtered water (like Brita or wait for it....bottled water - preferably supermarket own brand - we'll get into that in another post)
2. A kettle (we have a silly one here but you definitely don't need one of those)
3. Digital Scales (if you dont have any - ahem we sell some - orrrrr we'll give you some rough estimates below)
4. A timer - phone, in-built scale timer or even a clock - wild.
5. Grinder or pre-ground...
5. Coffee
6. Cafetiere? Yep, one of those.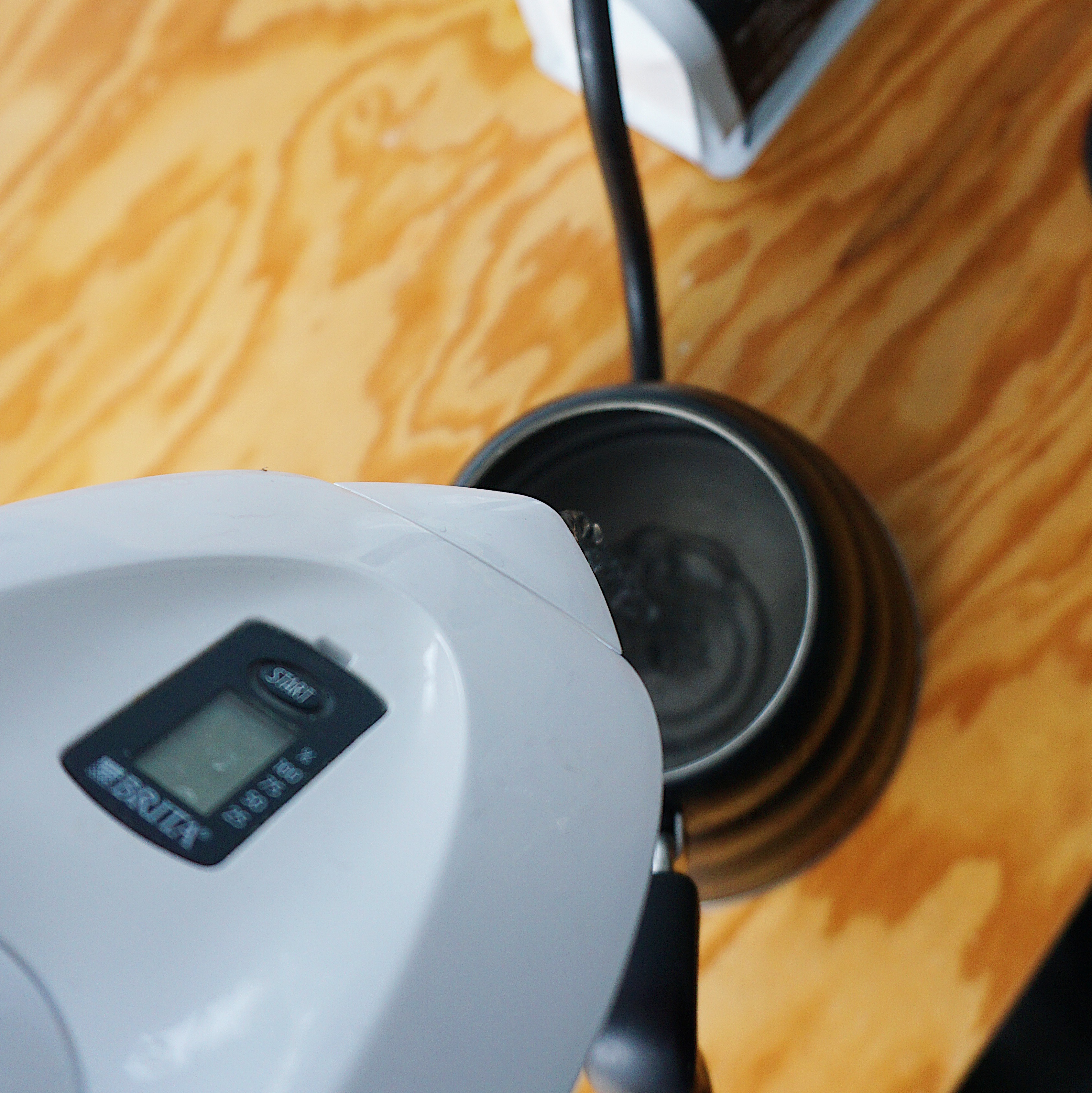 STEP TWO:
1. Fill your kettle with some filtered water (if you have it, tap will do if you don't). If you don't have digital scales, we'd recommend filling the kettle with water from the mug that you'll eventually drink your coffee from so you know you have the right amount.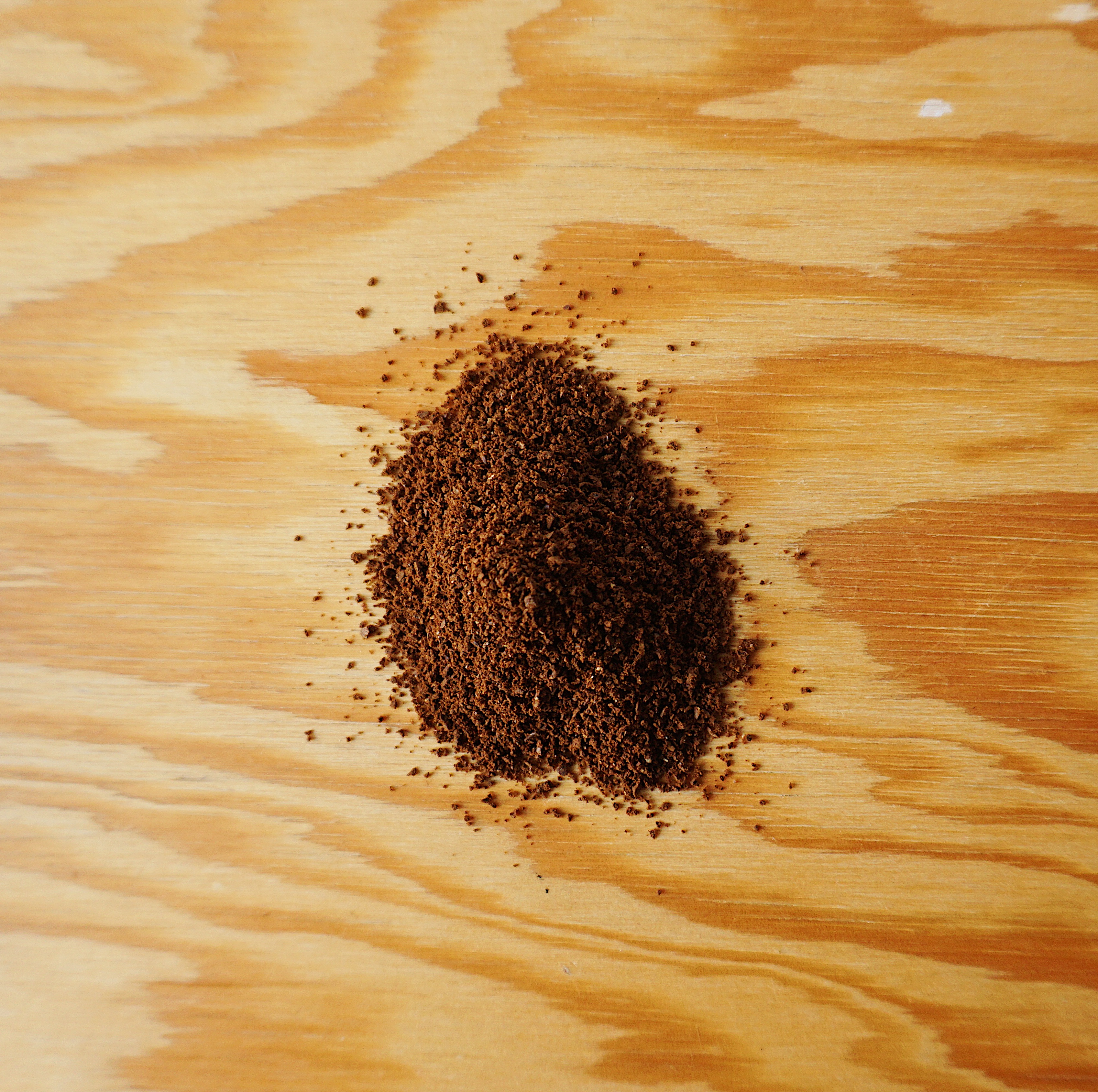 STEP THREE:
1. Whilst your kettle is boiling, grind 15g of beans or weigh out your pre-ground coffee (roughly 3 teaspoons). One viscious cafetiere myth is that you need a really course grind but we opt for medium, something like granulated sugar.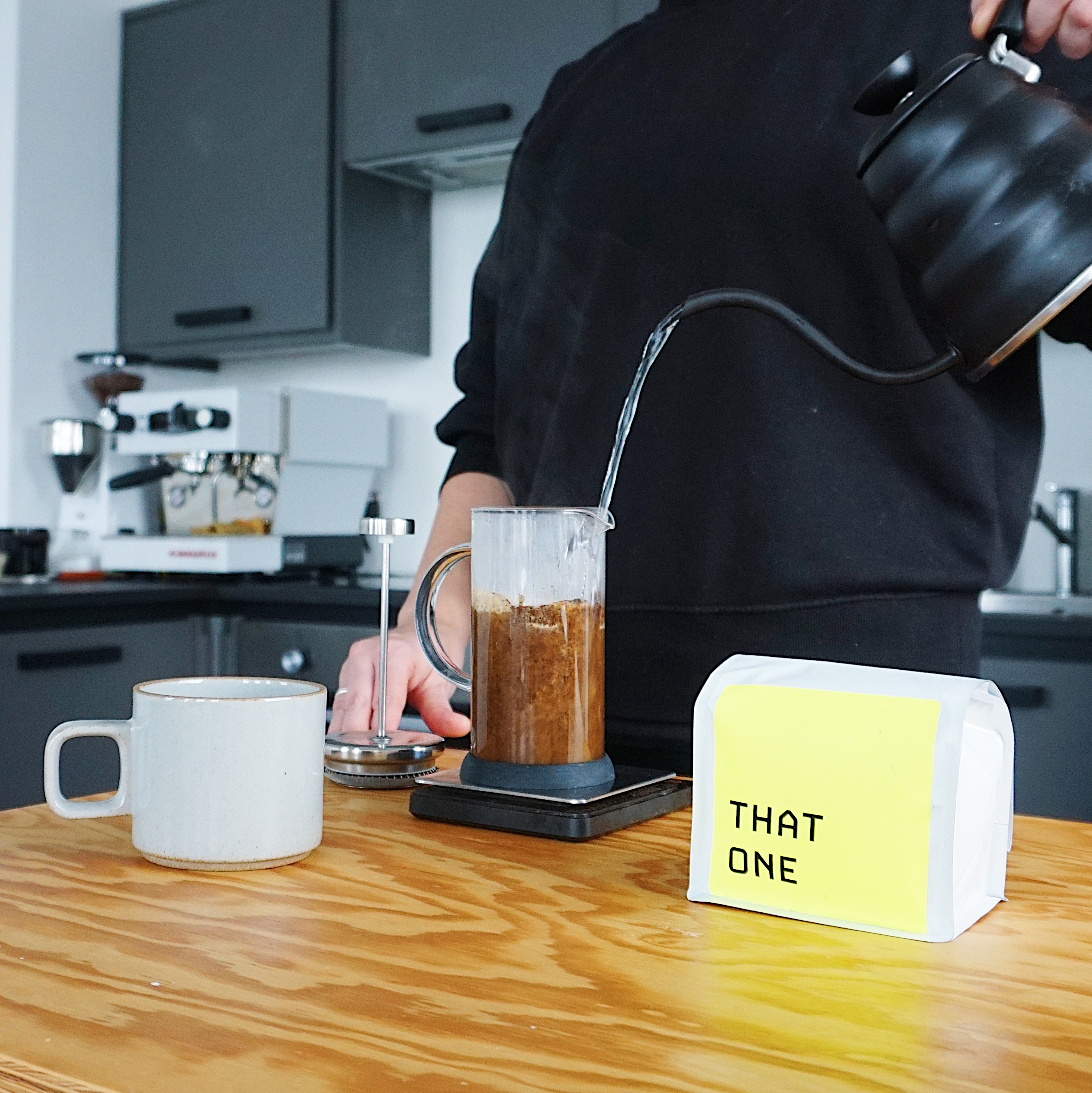 STEP FOUR:
1. Place your cafetiere on your digital scale and set to zero (or not if you don't have one). Pour in 250g of water or the amount of water you have in your kettle from your mug measure earlier.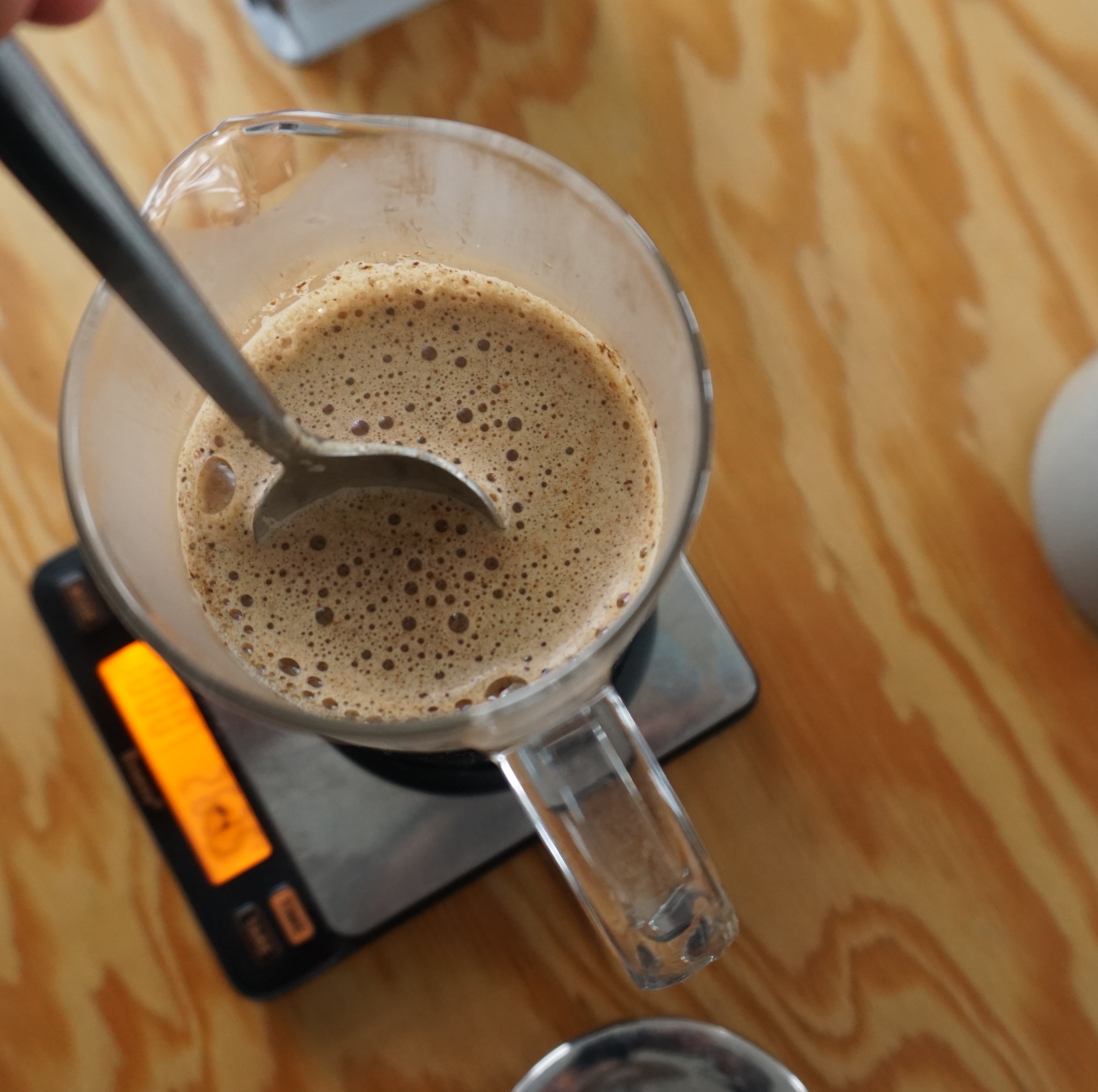 STEP FIVE:
1. Give it a little stir with a spoon to make sure all the grounds are wet and place the plunger/lid just resting in the top.
2. Start your timer and sit back and wait 4 whole minutes.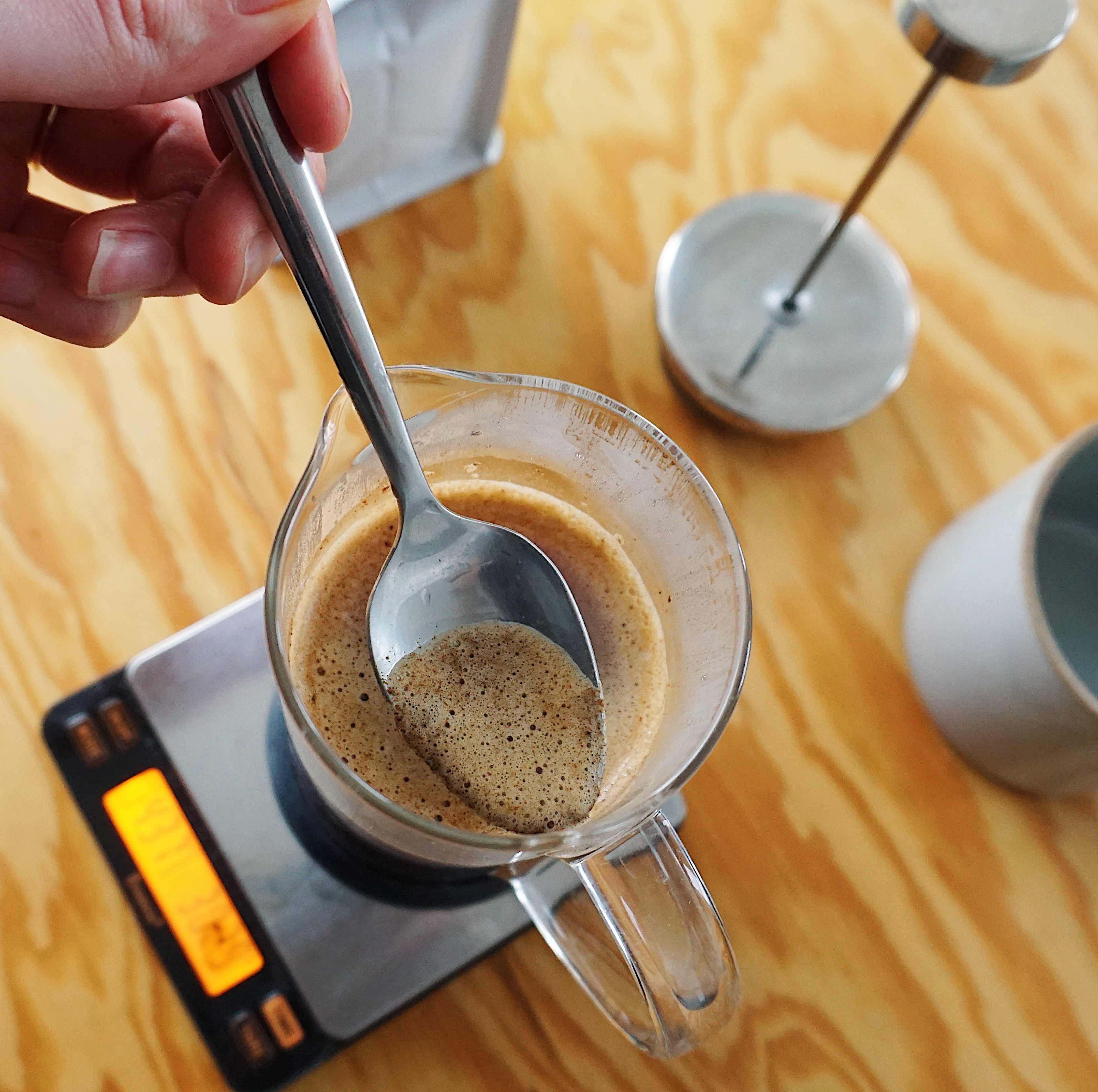 STEP SIX:
1. Remove the plunger and give it one more stir to help settle the ground to the bottom.
2. Now this step is probably new but, in our little honest opening - LIFE CHANGING. With a spoon and scoop off the top foam, this'll improve your flavour and also set with reducing the sludge, completely optional (because sometimes we just need to get caffeine in our face as quickly as we can).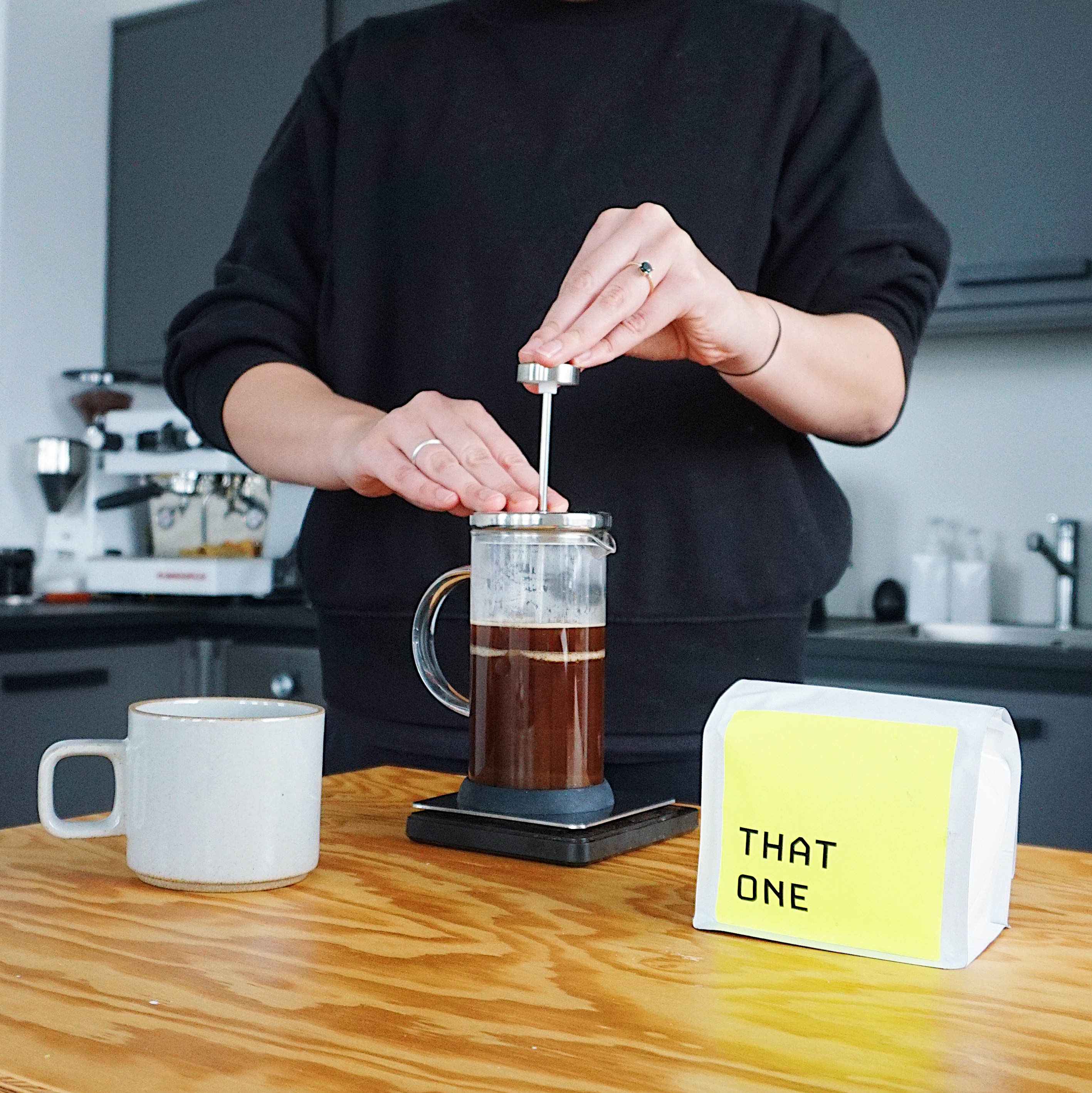 STEP SEVEN:
1. Without wanting to be a plunger party pooper, we'd recommend NOT plunging all the way down to the bottom. This stirs up ground again, which continues to extract the coffee and again, helps our slilty sludge friend slip into your brew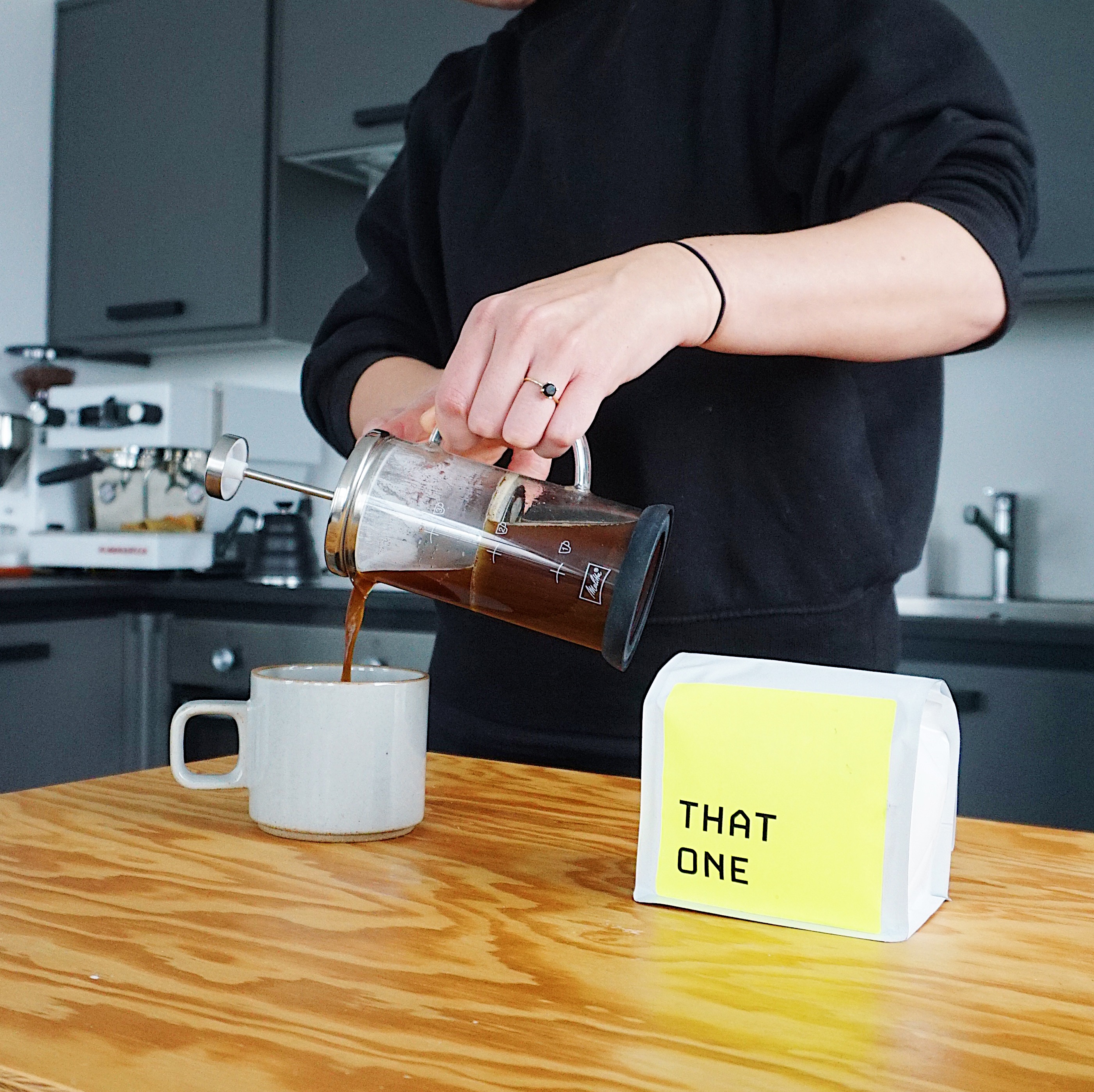 STEP EIGHT:
1. We made it, you can now pour the best beverage you've made, well done and enjoy.
EXTRAS:
If you're making more than one mug simply multiply the coffee/water by the number of mugs (obviously taking into consideration how much your cafetiere can actually hold), for example if making a cafetiere for 2 people you'd use 30g of coffee and 500g of water.
If your coffee is tasting too sour for you liking we'd recommend adjusting your grind slightly finer and if your coffee is tasting too bitter we'd recommend adjusting your grind slightly coarser.
Good luck, experiment and most importantly, enjoy yourself x