So you want to make a very good V60? Perhaps you have evolved from other brew methods or just thought, screw it, "I'm going in!" - either way, we're very happy to have you. The V60 is one of many "pour over" brew methods, and if you haven't decided on one yet; Kalita Wave and Origami Drip are also good options. However, the V60 is widely used, relatively cheap and you won't have any trouble finding replacement filter papers in your local cafe or recipes online to try...like this one!
It's a little on on the tricky side to start with as there's lots of variables that are slightly hard to keep consistent but with practice and patience, you'll wonder why everyone isn't making coffee at home this way. We've tried to create a recipe that's easy to follow so you don't get too caught up with numbers and ratios along the way.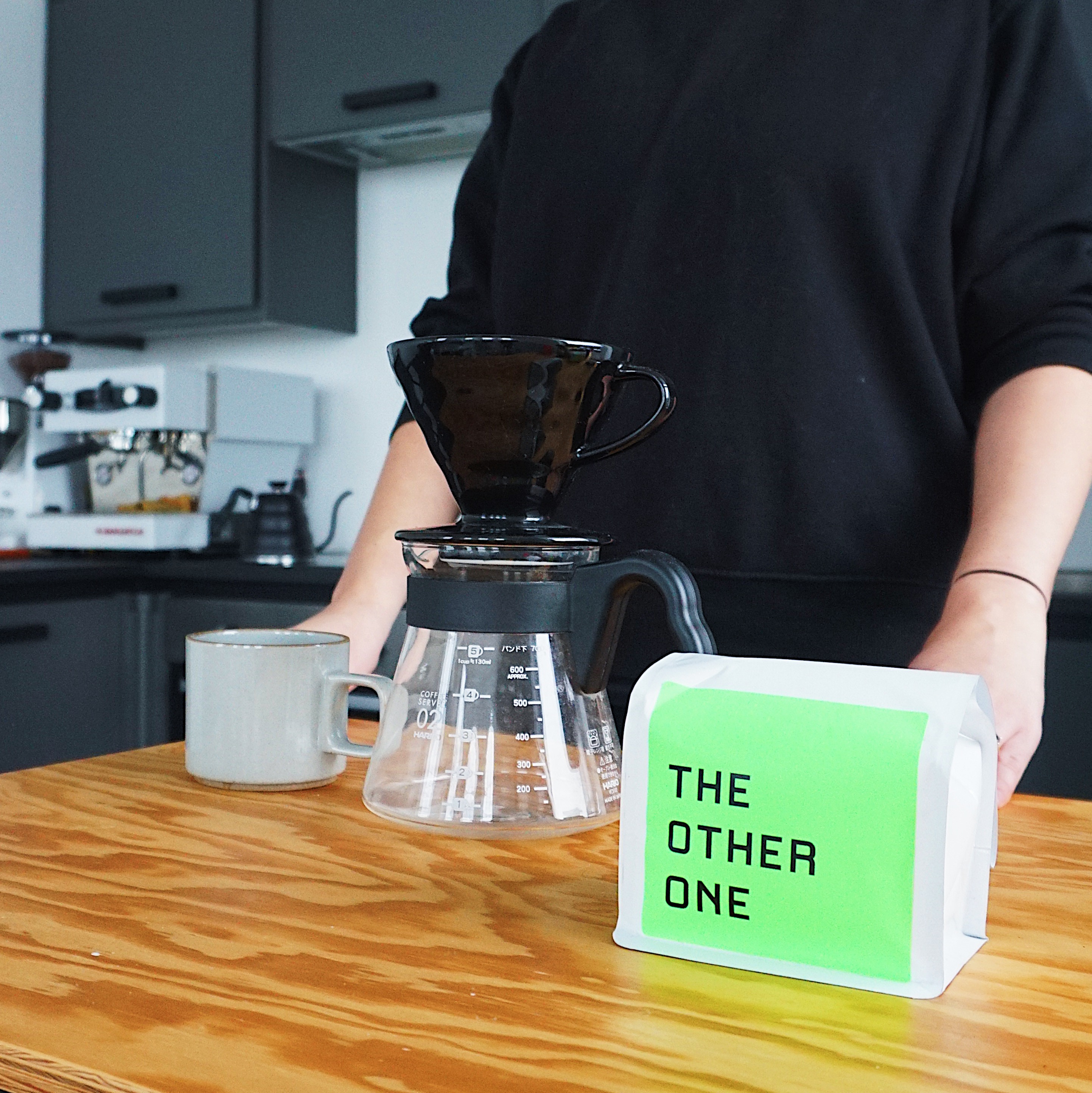 STEP ONE:
Gather the goods, we'd recommend the following but if this all a bit much right now, don't worry just do what you can and we're sure it'll be great:
1. Filtered water (like Brita or wait for it....bottled water - preferably supermarket own brand - we'll get into that in another post)
2. A kettle (we have a silly one here but you definitely don't need one of those)
3. Digital Scales (if you dont have any - ahem we sell some - orrrrr we'll give you some rough estimates below)
4. A timer - phone, in-built scale timer or even a clock - wild.
5. Grinder or pre-ground...
5. Coffee
6. V60 and a filter (we use bleached papers - but that's just our preference)
7. We've got a fancy server jug pictured here - which is only useful when making more than one cup otherwise you can just put the V60 directly onto your favourite mug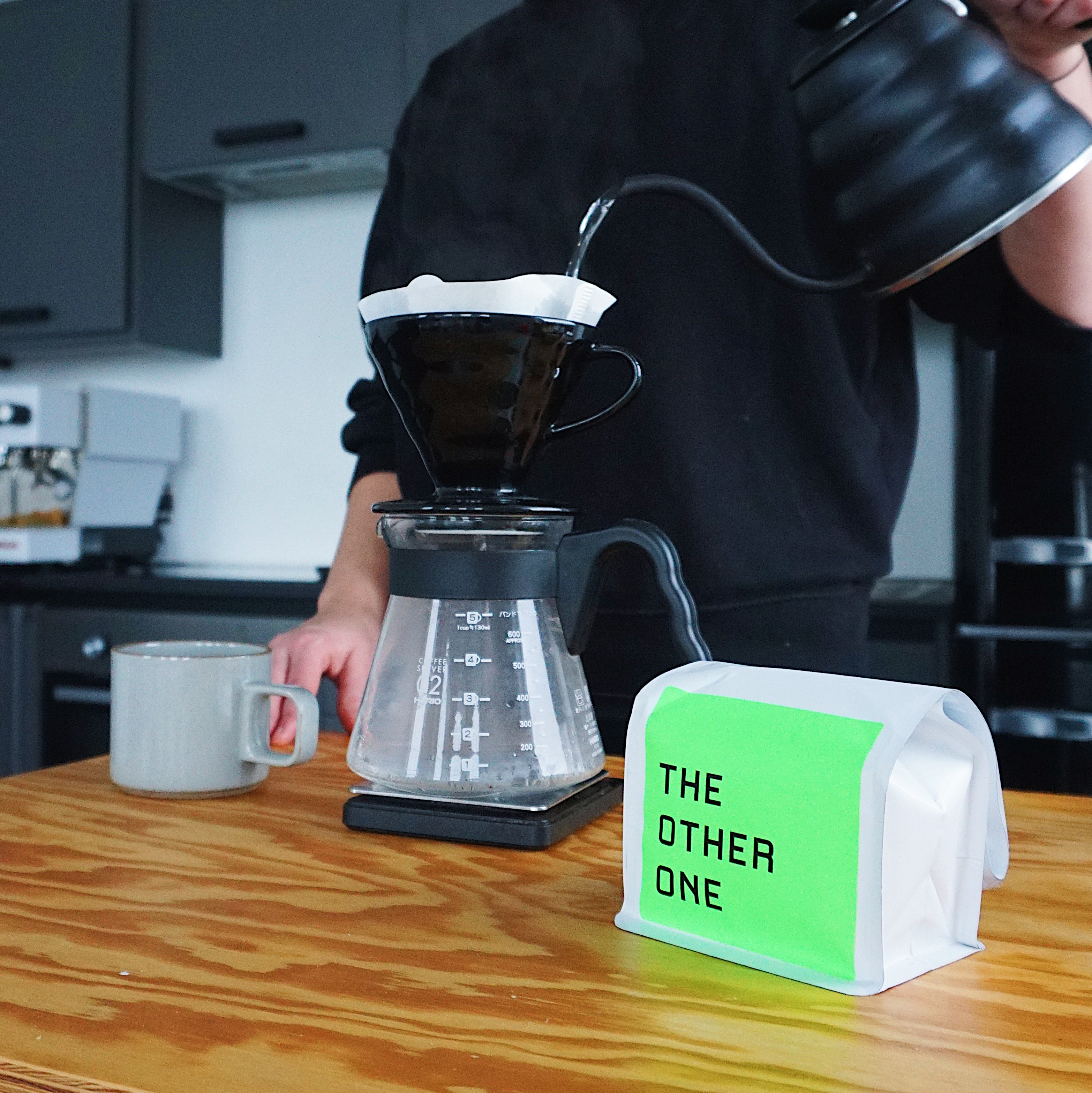 STEP TWO:
1. Fill your kettle with some filtered water (if you have it, tap will do if you don't). If you don't have digital scales, we'd recommend filling the kettle with water from the mug that you'll eventually drink your coffee from so you know you have the right amount.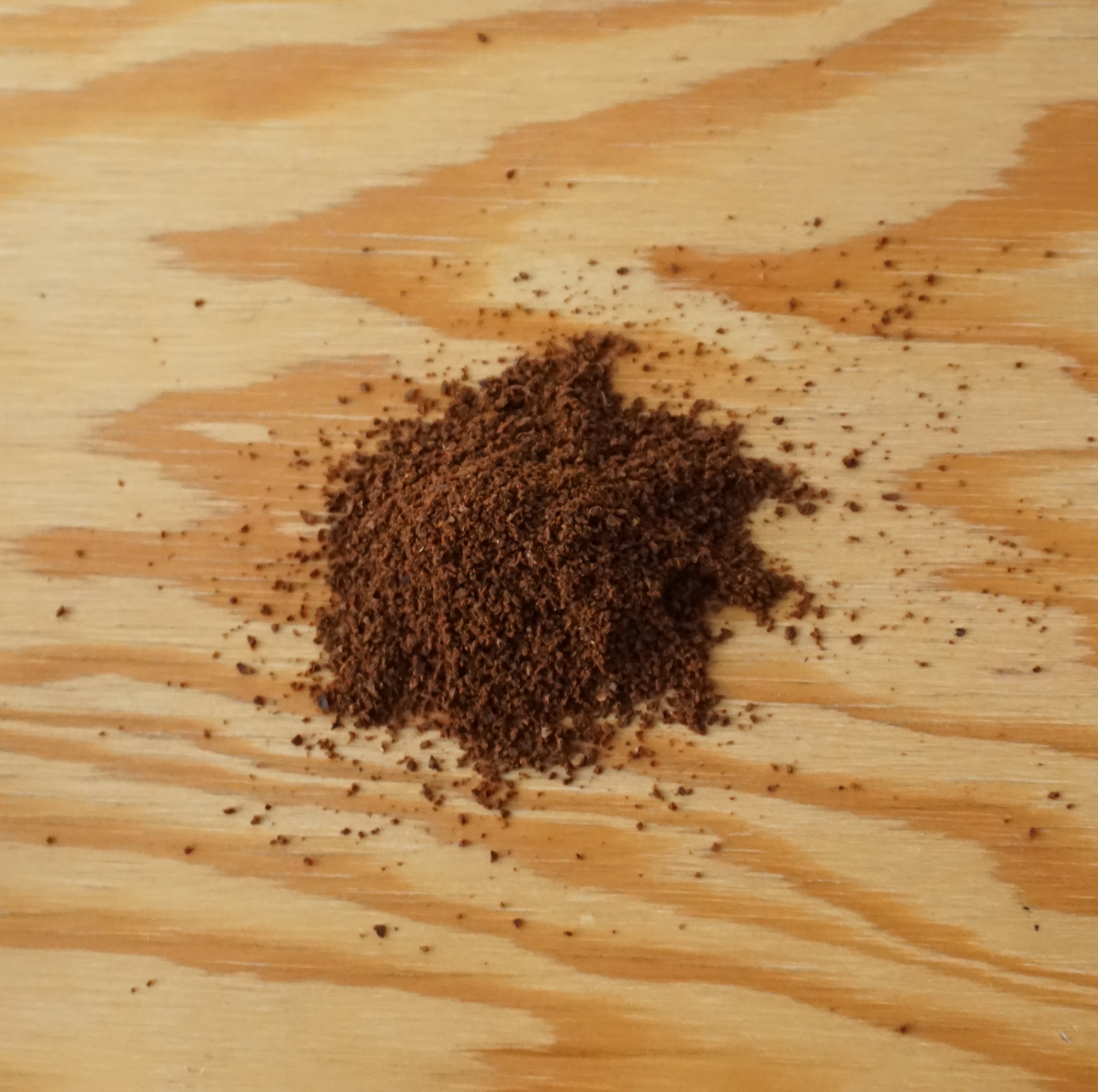 STEP THREE:
1. Whilst your kettle is boiling, grind 15g of beans or weigh out your pre-ground coffee (roughly 1 tablespoon). We opt for a medium/fine grind, something like granulated sugar.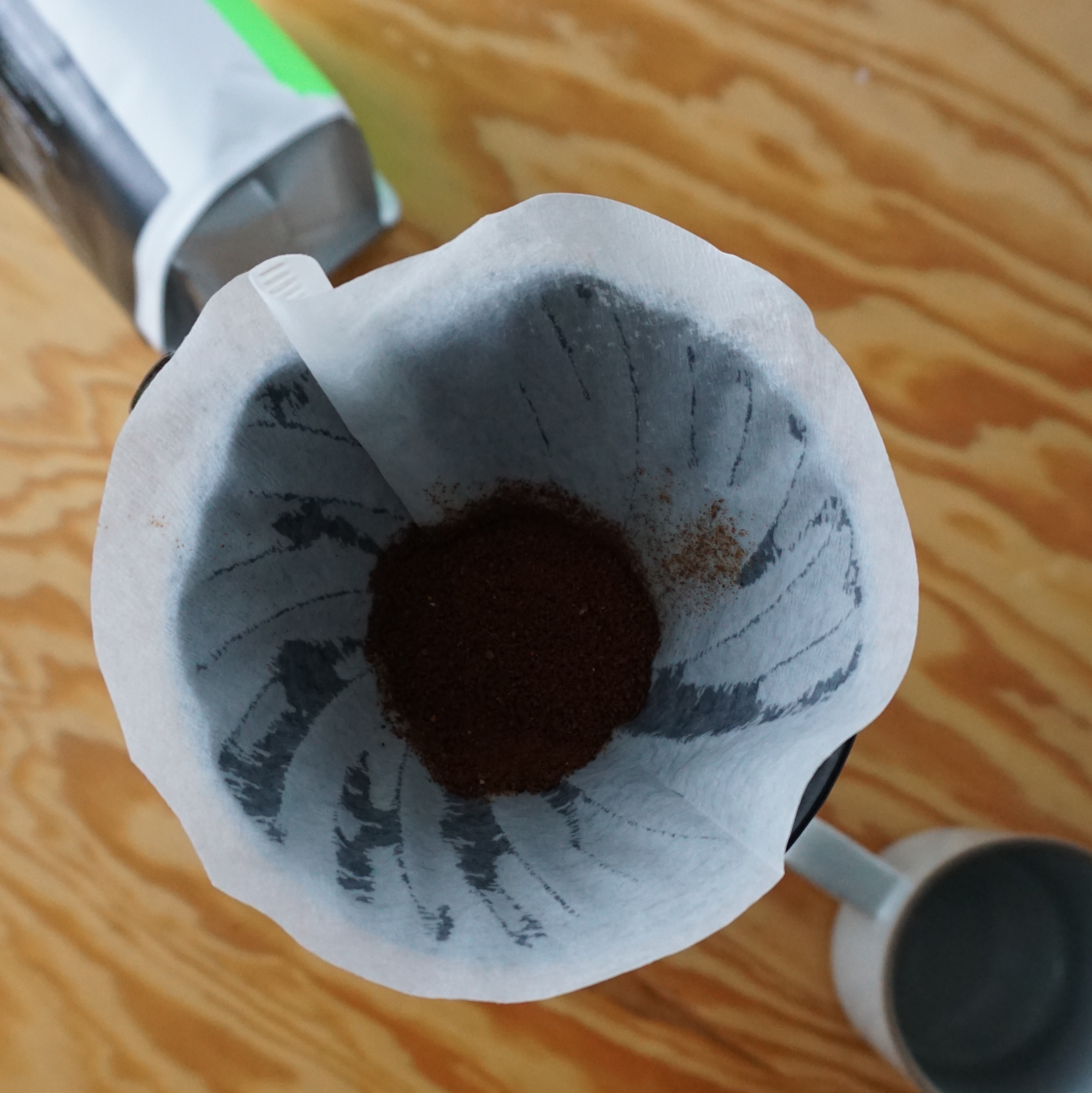 STEP FOUR:
1. Place your V60 with the filter paper opened and popped inside, over a mug or fancy vehicle
2. Pour your just boiled water over the filter ensuring the all of the paper is wet - this both helps reduce a papery taste and pre-heats your mug
3. Empty out the water from your mug placing the V60/wetted filter back on top
4. If you have a digital scale place this underneath and set to zero
4. Carefully pour your 15g of ground coffee in the center trying to avoid gettting too much on the walls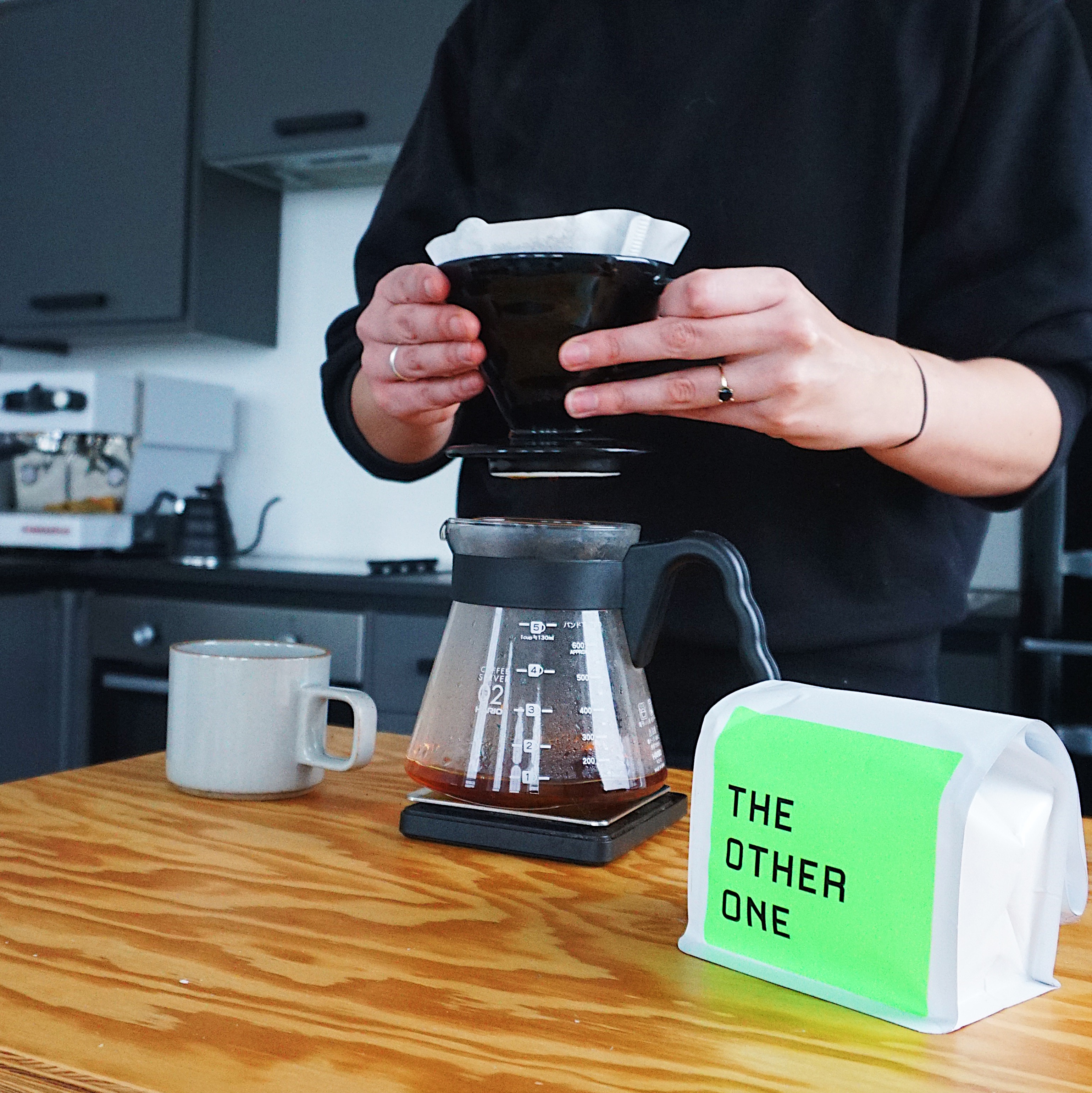 STEP FIVE:
1. Grab your kettle and start a timer.
2. Pour 50g of water in a circular motion, if you don't have scales you just want to cover the grounds until they are all wet, nothing more or less.
P.S. The coffee will bubble and that's ok!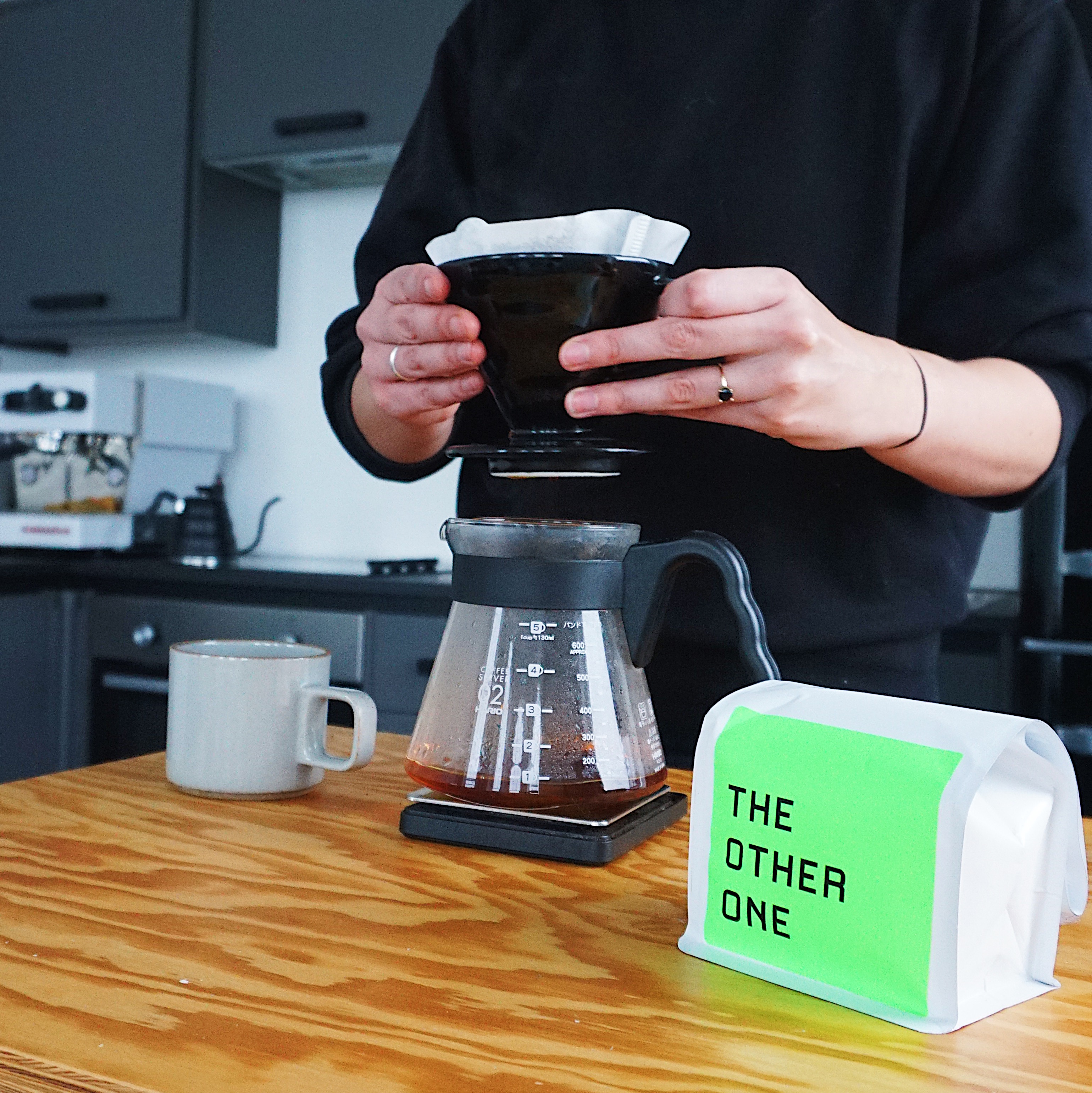 STEP SIX:
1. Pick up your V60 and give it a little swirl in both directions just to make sure the water and grounds have mixed properly.
2. Set it back down and wait until 30s have passed.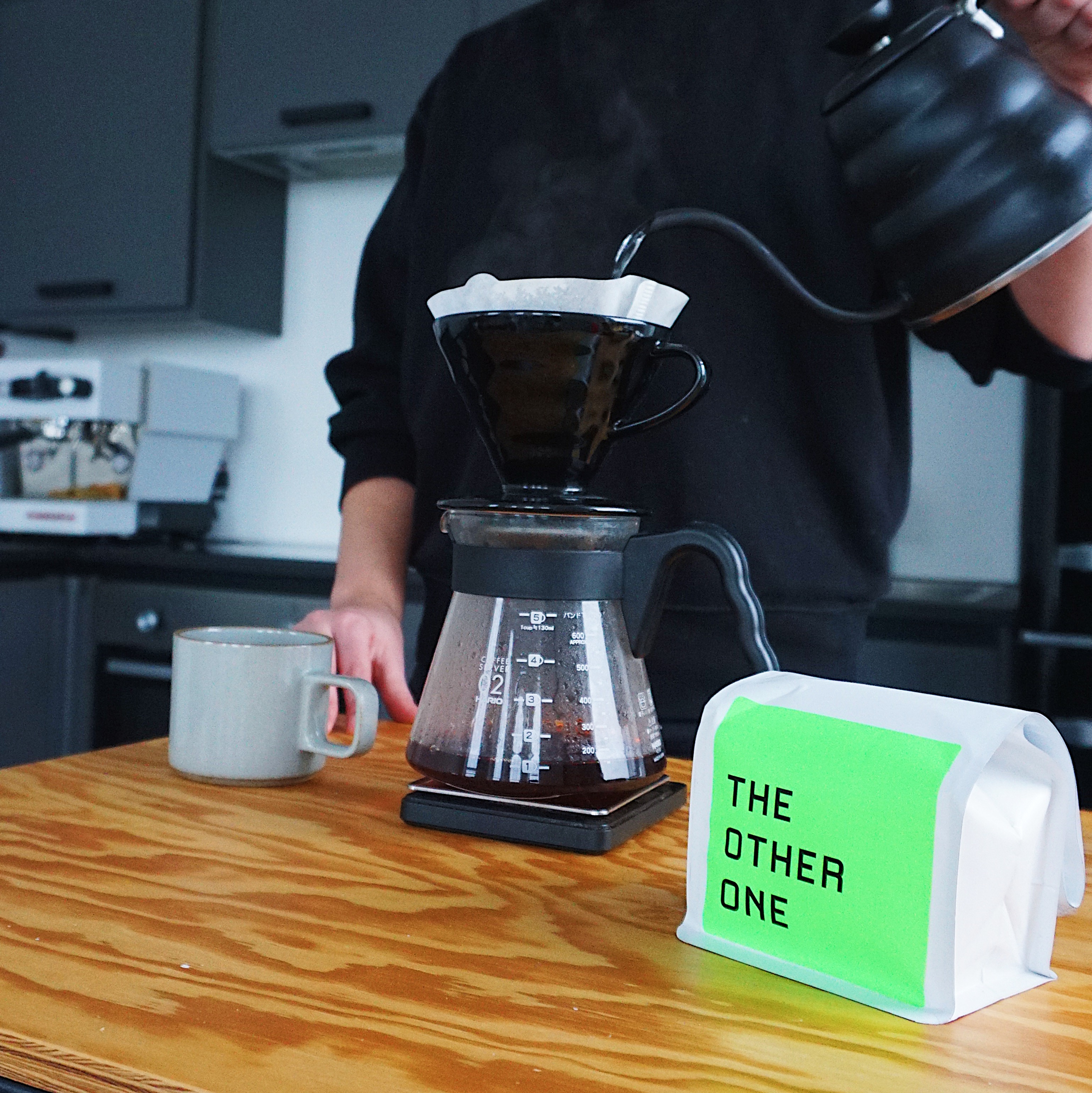 STEP SEVEN:
1. This is the fiddly part - you want to add x4x 50g of water every 30s in a steady circular motion.
For example when your timer says 30s you'll add 50g (100g total), at 1m you'll add 50g (150g total), at 1m30s you'll add 50g (200g total) and finally at 2m you'll add the last 50g (250g total). If you don't have scales, fill your V60 half way and wait to drain down to the grounds each time.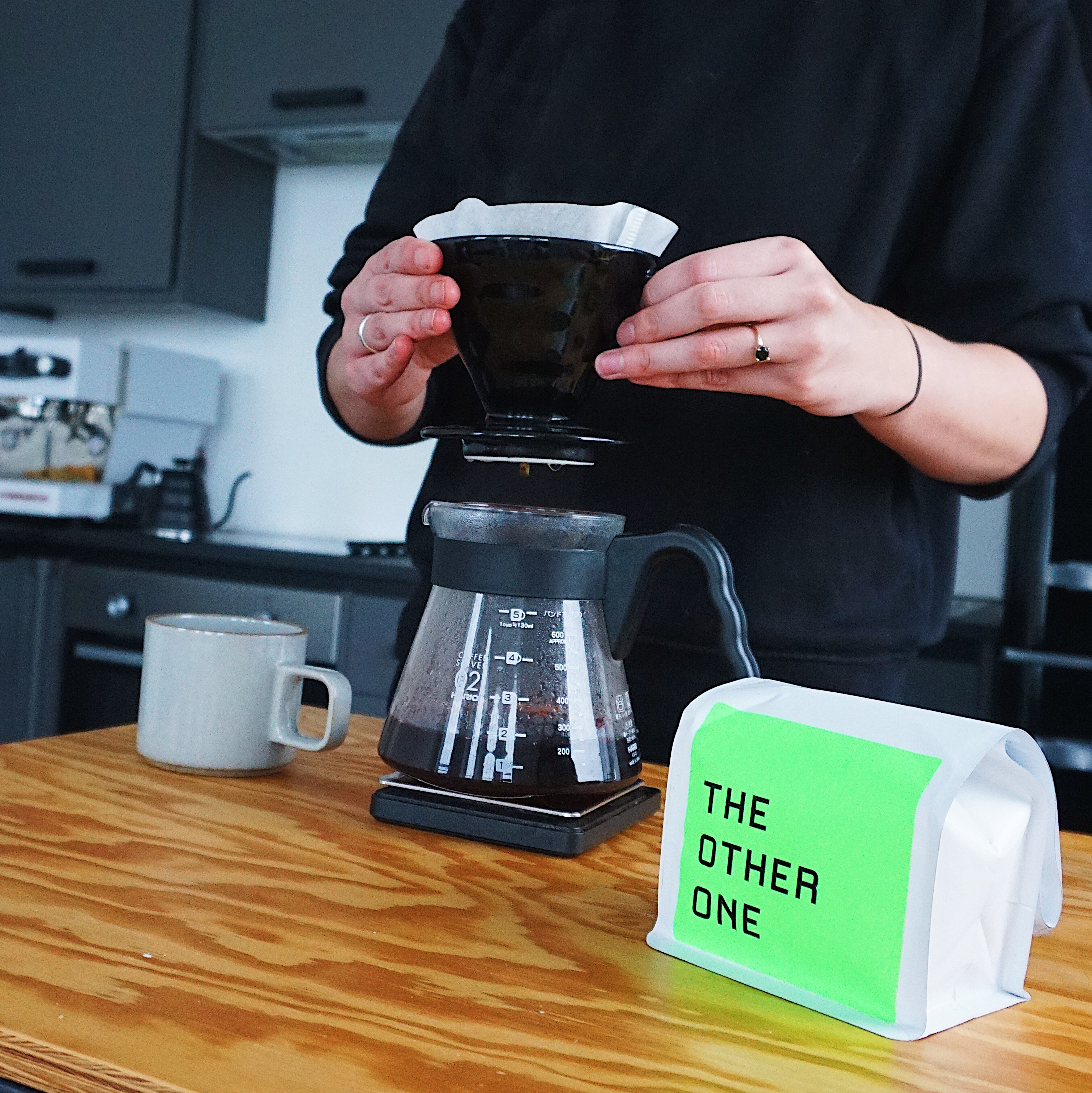 STEP EIGHT:
1. Time to pick it up again for some swirlies, this helps make sure the grounds dont stick the filter walls as it drains
2. Pop it back down and wait for all the liquid to drain, this should be around the 3m30s mark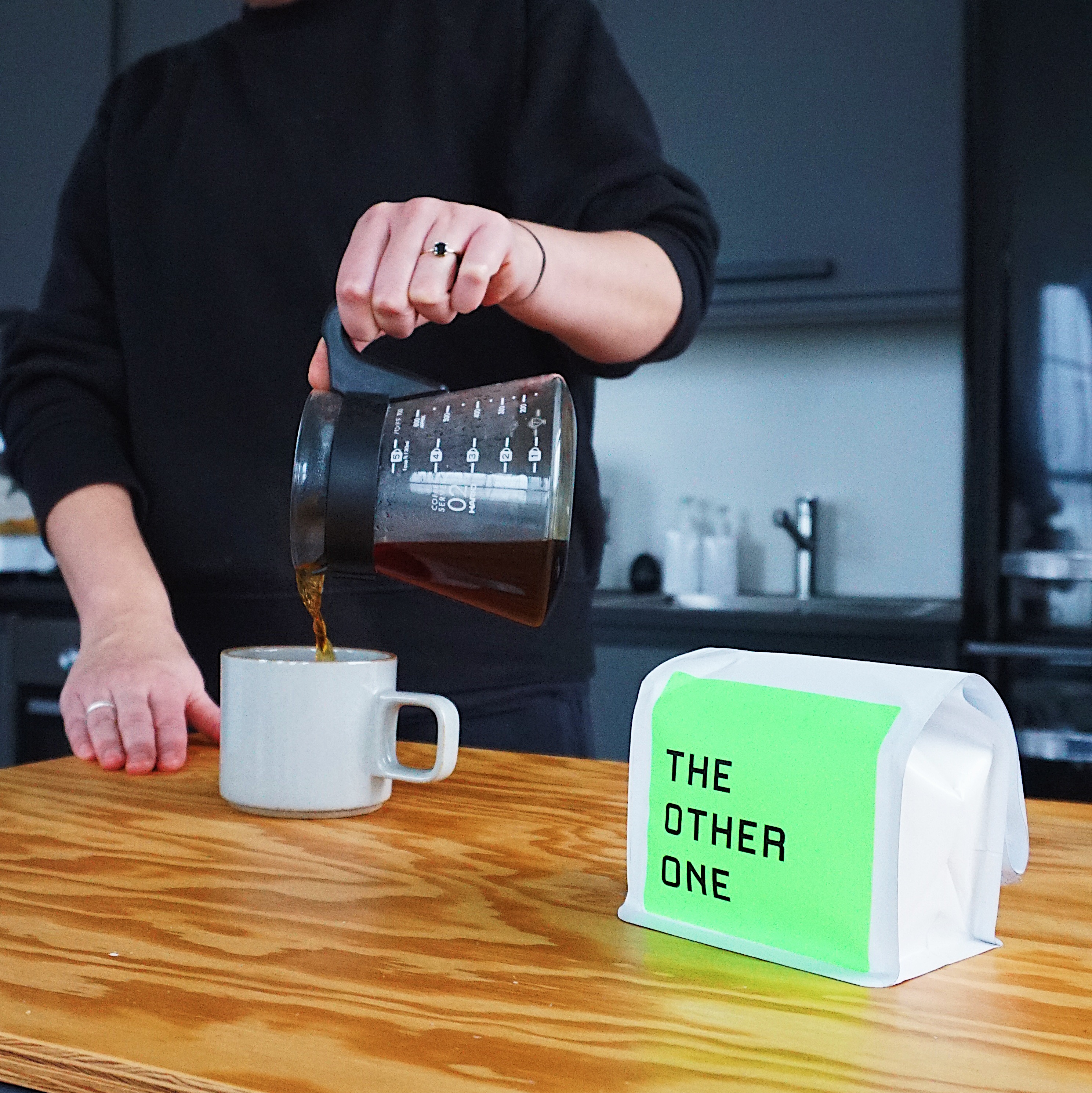 STEP NINE:
1. We made it, you can now pour the best beverage you've made, well done and enjoy.
EXTRAS:
If you're making more than one mug simply multiply the coffee/water by the number of mugs (obviously taking into consideration how much your V60 can actually hold), for example if making a V60 for 2 people you'd use 30g of coffee and 500g of water (you may also need to tweak your grind slightly coarser)
If your coffee is tasting too sour for you liking we'd recommend adjusting your grind slightly finer and if your coffee is tasting too bitter we'd recommend adjusting your grind slightly coarser.
Good luck, experiment and most importantly, enjoy yourself x