no idea what you're doing?
life got a little more complicated after instant coffee didn't it. don't worry your little wobbles, this page of how-to's should be some help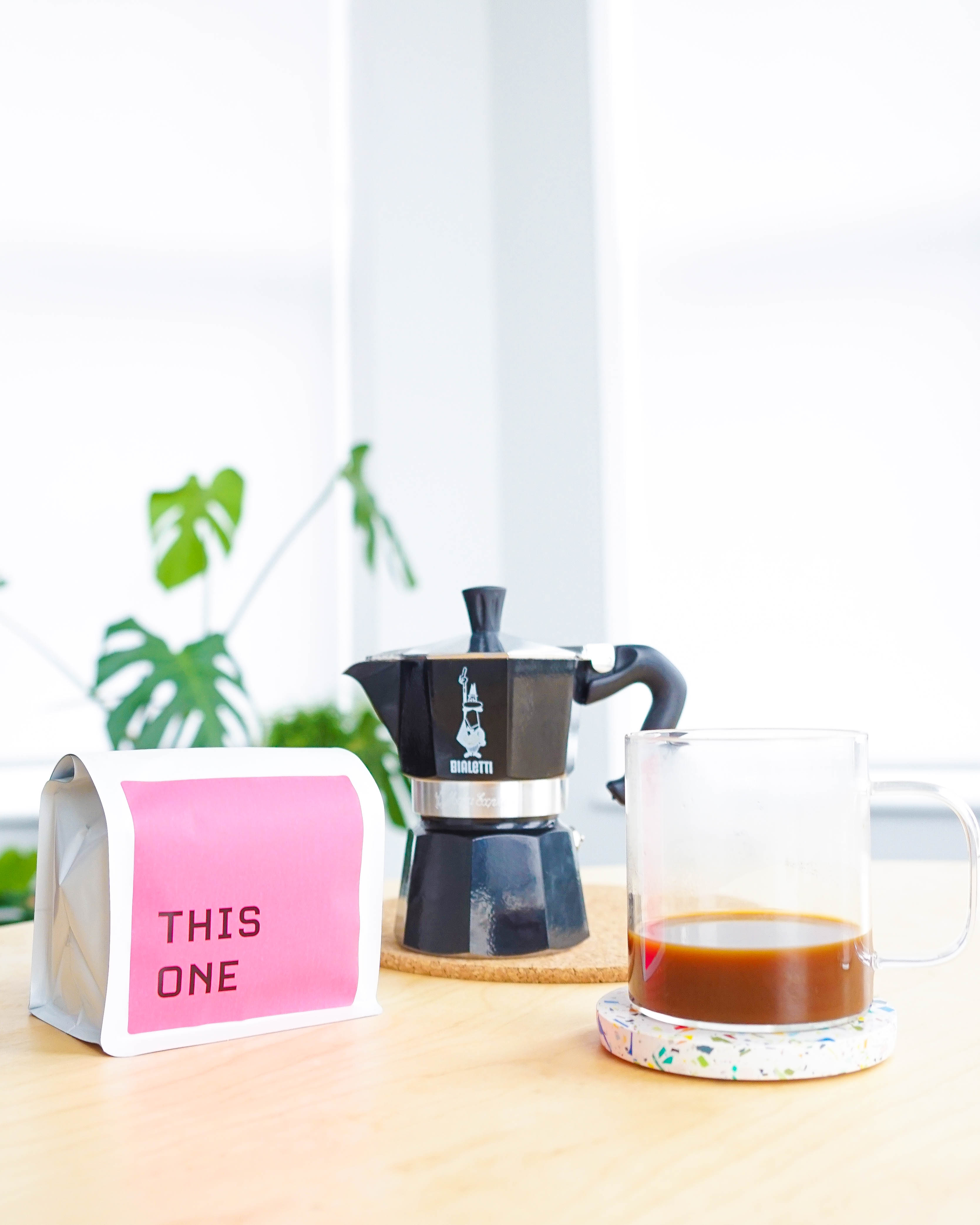 STOVE TOP:
Take the little coffee basket thing out and pour some hot water just below the valve in your pot. This helps preheat and stops any metally tastes going in your coffee.

Put the little coffee basket thing back in and finely grind some/our coffee. 

Fill the basket to the top, no need to flatten just give it a cheeky tap on your counter to level them out. Wipe your loose grounds from the edge for a tight seal.

Grab a towel to hold the bottom half as it'll be a touch hot and screw on.

Pop it onto your stove on a medium heat and keep the handle is clear of it the heat or it'll get too hot to hold. Leave that lid open.

Once you hear a gurgle and the brown stuff starts coming out smoothly to a honey yellow, remove I from the heat. 

Carefully hold and run the bottom half under some cold water. This'll stop it getting too hot/burny/metally tasting.

Pour into your favourite liquid vehicle, leave as an espresso or add more hot water/milk for a longer coffee.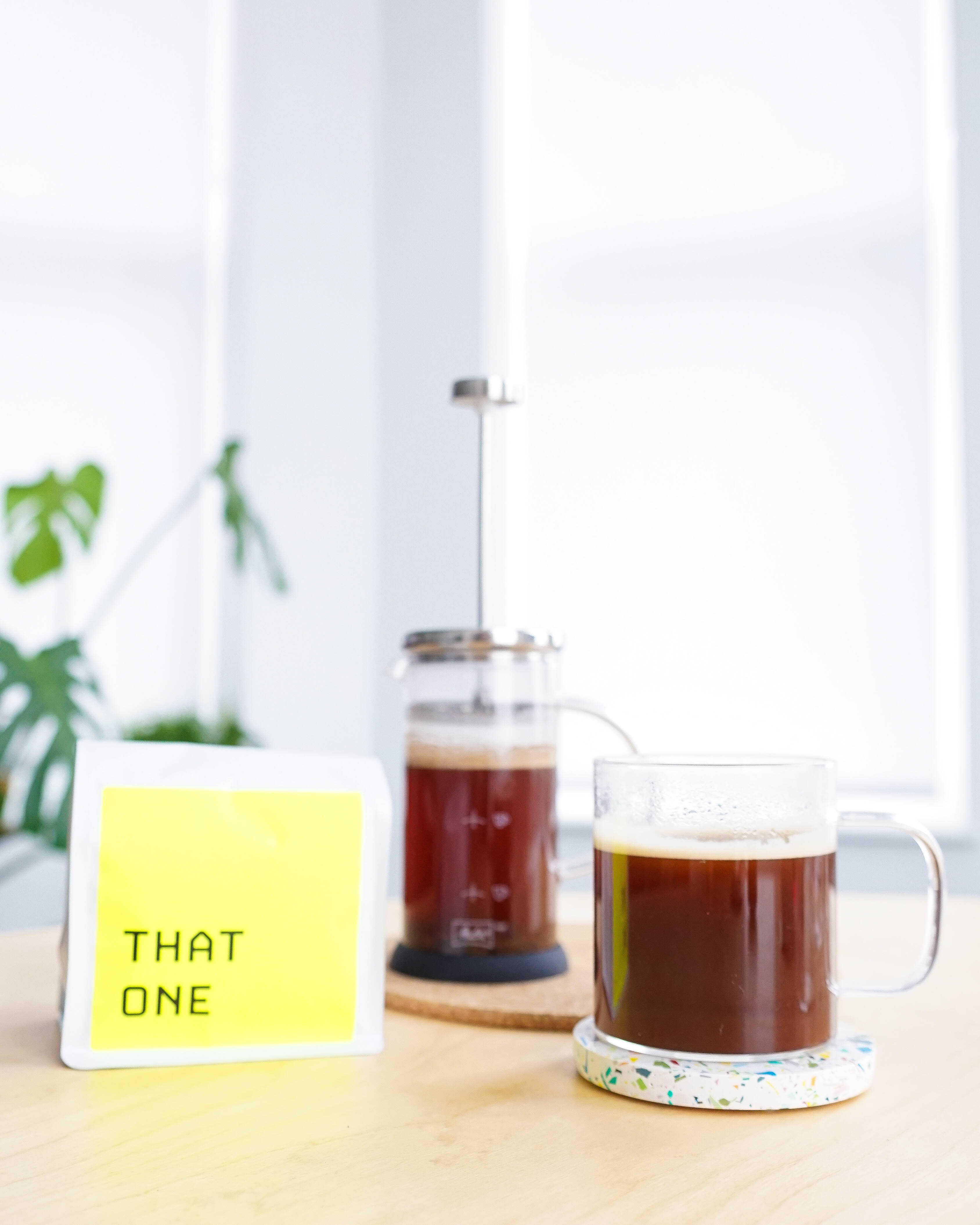 CAFETIERE (1 cup / 20g coffee / 250g water / 4m):
Boil a kettle (if you can, with filtered water) and leave to cool for a couple of minutes
Take out the plunger and pour in/swish around some hot water in to warm up your French Press.
Pop it on some scales and set to zero.
Coarsely grind some coffee and add 20g for every cup of coffee you want to make.
Add 250g or 1 cup of your boiled water and give it a stir to break up any lumps.
Let it brew for 4 mins, then stir the top layer of settled coffee.
Slowly press down the fun plunge-r, not all the way, just 1cm or so from the top of the liquid.
Pour into your favourite liquid vehicle and enjoy with or without milk.
V60 (1 cup / 15g coffee / 250g water / 3m30s):
Medium grind 15g of coffee and keep safe for now.
Boil the kettle and give it a minute to cool.
Pop a V60 filter into your V60 Dripper and trickle some of that hot water in it over a mug enough to wet the paper, tipping the water away.
Place the V60 back on your mug/jug and place onto some scales pressing zero/tare.
Carefully pour your ground coffee into the center of the filter. Give it a jiggle to level them out.
Start a timer and gently pour 30g of boiled water in a circular motion from out to in making sure all the grounds are wet. 
Gently pick up your V60 and give it a swirl to make sure all the ground and water are mixed nicely. Place back and leave for 45 seconds, don't worry bubbles are a good thing.
Continue your circley pouring until your reach 115g and aim to have it in by 1m 15s (this may take a bit of practice)
Now that your V60 will probably be quite full we're going to pour slowly until we reach 250g in the following 30 seconds (1m 45s)
Grab a spoon and gently stir your V60 in one direction followed by the other. Once the liquid level has dropped half way, gently pick up the V60 once again and give it another swirl.
Leave it be and around 3m 30s your really great coffee will be ready for drinking
so you're starting to get the hang of things but want to know how you can make an even more banging brew? firstly, we're so happy you're finding your feet - proud of you but here's few things to help you level up: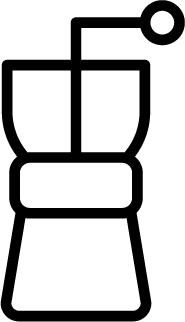 buy whole beans and grind only the coffee you need to make your brew. 
not only will this mean your coffee lasts longer but also brings out the most in your mug. some say that once ground, coffee goes stale within minutes :O
there are lots of grinders available, either hand or electric. look out for ones with burrs over plates as these will grind more consistently. there's lots of options and the prices vary massively, if you're stuck just give us a shout :)

now this may seem a little over kill, but it makes sense when you think about it. it's like measuring ingredients when making a cake (or not). if something goes wrong, you can tweak and change to make it better next time. there's no right answers in coffee and most of the fun is in figuring out what you like and how to make it. if you're starting out it's much easier to follow other peoples recipies as you'll see them including coffee grams as well as water.
like grinders, there's a lot of options and prices can get a little silly. it'd be good to get one that measures 0.1 of a gram and has a timer (to save you having your phone out aswell).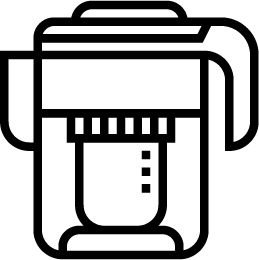 we all know that water tastes different depending where you are, so a coffee that tastes amazing at the roastery where it was made but tastes like murk when you have it at home could very well be because of the water your using. without getting all Erin Brokovich on you, filtered water is pretty good at getting rid of nasties and also makes it tastes great (I know I know, water doesn't have a taste (it does)). again there's lots of options here, Peak is a particular coffee scene favourite but Brita does the job for a fraction of the cost or at the other end you can look at reverse osmosis systems for under your sink.
say what? there's different grind sizes depending on how you make your coffee? 100% little friend and getting them right can mean you go from spitty outty to slurpy sippy yum yum
mastering the right grind for your brew method can take a while so no need to rush or worry if you haven't got it right first time, here's a few very basic descriptions for what you should be looking for 
for stove top your coffee grounds should look similar to powdered sugar and is usually called 'fine'
for pour over your coffee grounds should look similar to fine sand and is usually called 'medium'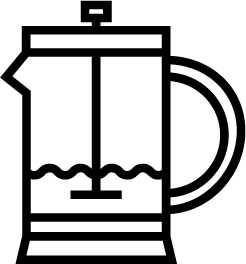 for cafetiere your coffee grounds should look similar to flaky sea salt and is usually called 'coarse'