are you looking to stock your shelves with our rather bright bags or whack our wonderful beans through your machines?
we'd be honoured, thanks so much for thinking of us
with our bags your customers will easily find a coffee that works best for their taste and brew method meaning they come back for the rest of time, probably
there's no minimum orders, we grind for free and postage is free over 10kg in the UK (or free whatever the weight in Margate) we're pretty flexi and are open to ideas and suggestions so please shoot if your have one
all our bags are code 4 recyclable and if your in Thanet we can deliver a 5kg reuseable containers. you can choose either our neon or queer range (or a mix of both!), donations still go to Missing People or Gendered Intelligence on wholesale ofc
we'd love to hear more about you though, so when you get a mo send us an email or fill in this form to set setup and be sent our current coffee's and costs
can't wait, chat soon x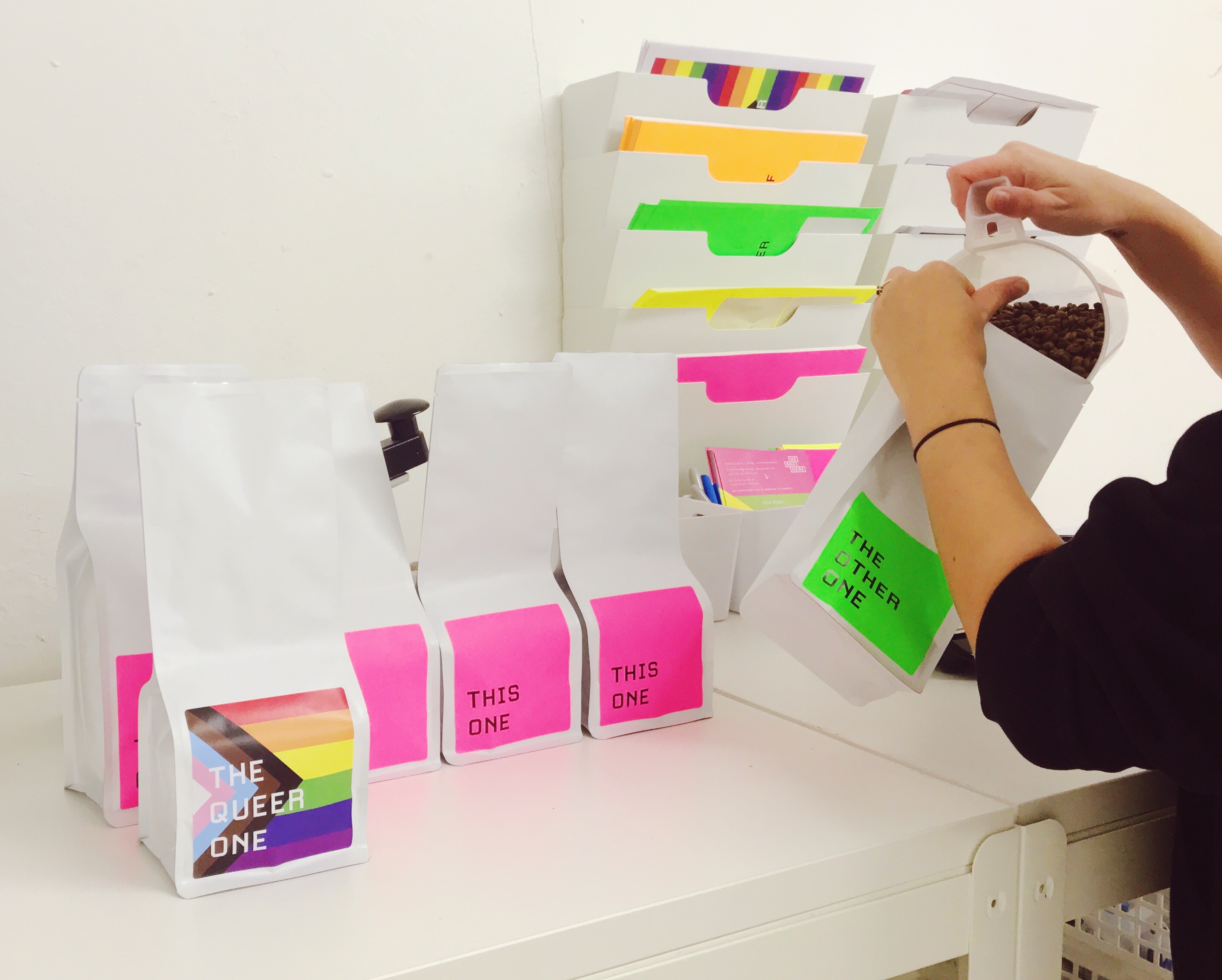 amazing folk we've worked with...